LiSEC FitLines – New Generation for Economical Manufacturing of Insulating Glass
The new LiSEC FitLines convince with an excellent price-performance ratio. The concept: With proven components at the highest technical level, the insulating glass lines combine good product quality and performance with easy handling even at limited space conditions.
Since 2017 a FitLine is in operation at LiSEC's customer Uyut Stil in Bulgaria.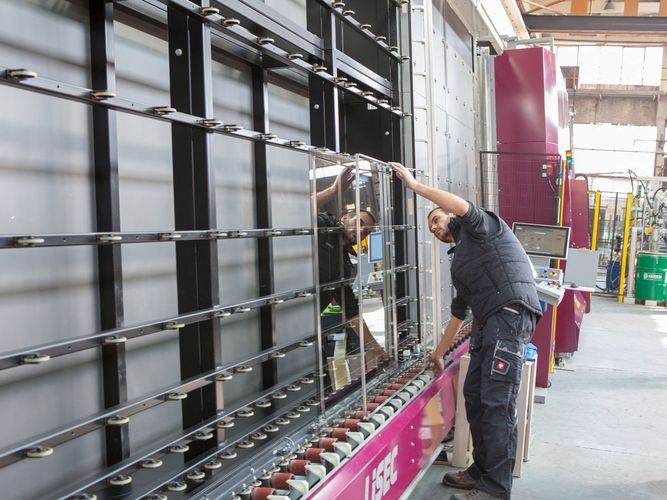 If the current positive trend of business continues, Uyut Stil will invest in another IG line – also here they will cooperate with LiSEC.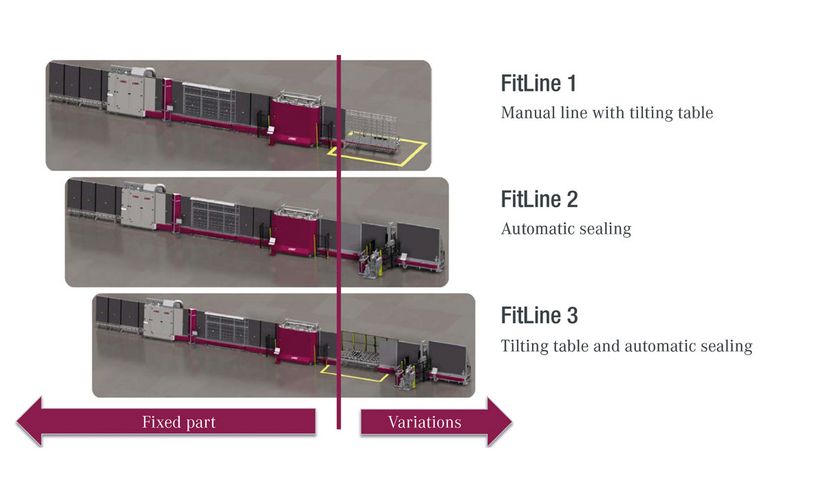 FitLine 4: Manual line with hotmelt sealing, flexible spacer, automatic gas filling press and tilting table
FitLine 5: Automatic line with hotmelt sealing, flexible spacer, automatic gas filling press and automatic sealing
Low overall length, cycle time and customisability
All LiSEC FitLines are available in line sizes 25/20 (sheet size length 2.5m and height 2m) and 35/25 (sheet size length 3.5m and height 2.5m).
By way of example the FitLine 2 is particularly short, inexpensive and effective, in size 25/20 with a total length of 27 meters and a cycle time of 51 seconds for triple insulating glass sheets. Line 5 is equipped with an automatic spacer applicator in version 35/25 and has a total length of 33m.
Unbeatable value for money
The machine concepts of FitLines 1-5 are an attractive solution due to their favorable prices, the high quality of the end product and the ease of use of the line.
FitLines 1-3: customizable due to variants
The basic structure of lines 1-3 is identical: washing machine, inspection and frame mounting station as well as a gas filling press. In addition to the standard components, the difference between the three lines are the following variants:
Line 1: Manual sealing with tilting table
Line 2: Automatic sealing
Line 3: Automatic sealing with additional integrated tilting table for special sheets
Insulating glass lines 1-3 can be customized (option) using 3-fold and 4-fold steps and special shapes.
FitLines 4-5: With flexible spacers
In contrast to the other three versions, lines four and five are designed with an applicator for setting flexible spacers and differ as follows:
FitLine 4: Using appropriate tilting tables, the flexible spacers are manually set, automatically pressed and gas-filled as well as manually sealed.
FitLine 5: Automatic applicator for flexible spacers, automatic pressing and fully automatic hotmelt sealing.


News Overview
Press Contact